The 2023 Oundle Festival of Music & Drama will continue its proud heritage of offering competitive performance opportunities to all, with this year being our 104th Festival.
The Festival is open to all amateurs and welcomes performers of all ages in music, speech and drama. Performers are invited to compete in a variety of classes.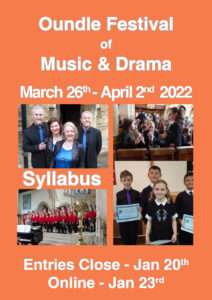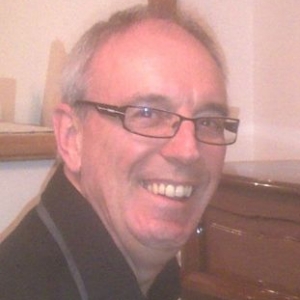 David Beer
Qualifications: BA(Hons),FLCM,PGCE
David is a professional conductor and pianist. He taught music in schools, before embarking on a full-time career as a freelance conductor.
He has conducted many West End and international touring shows including Fame, Guys and Dolls, Me and My Girl, We Will Rock You, Cats, Aspects of Love, Jesus Christ Superstar and Joseph and appeared on TV, radio, played on film soundtracks, and recorded 3 original cast albums.
He was Director of Music at the BRIT School for Performing Arts, Director of Performance at the Academy of Contemporary Music and has been a vocal coach and singing teacher at many leading drama colleges (Guildhall, GSA, Italia Conti, RADA, Arts Educational Schools, Hurtwood House, Emil Dale Academy, Stella Mann, ACM). He works regularly as Musical Director at Arts Educational Schools London, and Chichester University.
David is an examiner for London College of Music, and was recently awarded an FLCM for Professional Achievement. He has been a Music Mentor for Music For Youth for several years, is an Adjudicator member of the British and International Federation of Festivals and has adjudicated many festivals nationwide. He is also able to adjudicate on-line.
He now lives in Lincolnshire, teaches singing and piano, and conducts and accompanies adult and children's choirs.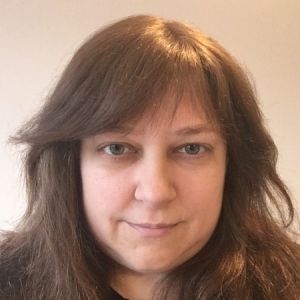 Susan Clark
Qualifications: MA(Cantab),MA(OU),ARCM,PgDip(RCM), CT ABRSM,LRSM
Susan attended the Trinity College of Music Junior Department for ten years, then continued her studies at Cambridge and successfully completed a Post-graduate Diploma in performance at the Royal College of Music.
She has appeared at many major London concert venues and throughout the country as a soloist, accompanist and given concerto performances in Harrow and Lincoln.
Susan teaches at Merchant Taylor's School and Latymer Upper School and the Royal Masonic School for Girls and is London based. She examines for the Associated Board in the UK and internationally and is an adjudicator for The British and International Federation of Festivals.
Susan has had three articles about teaching techniques published in the Music Teacher magazine and has published her own music theory book to help students prepare for their grade 5 theory exams.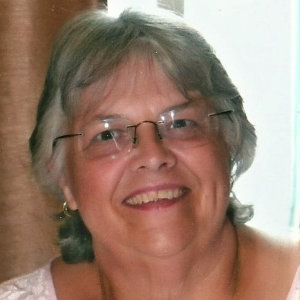 Elizabeth Emberson
Qualifications: AGSM,CT,ABRSM
Soprano soloist, choral conductor and voice teacher, Elizabeth began singing lessons with Betty Middleton when she was eleven years old, and quickly established herself on the Festivals circuit in the North of England, winning many prizes in the process. At eighteen she went to the Guildhall School of Music, where she studied with Joyce Newton and Anna Berenska, spending a year on the Opera Course there.
Whilst at the Guildhall she won the English Song Prize, was a semi- finalist in the Susan Longfield Award and gained several scholarships for further study.
On leaving the Guildhall, she studied with Erich Vertheer and John Kitchener. Using her maiden name (Watson), Elizabeth's singing career took her all over England, France and Eire, before she decided to concentrate on her teaching career.
She now teaches at a highly respected girls' school in Oxford.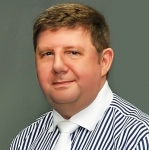 Timothy McCarthy
Qualifications: MA,HDE,FTCL,FLCM,LGSMD,ALAM,PGCA
Timothy studied Speech & Drama at the Cork School of Music; graduated from the National University of Ireland with an MA Degree in Drama and Theatre Studies and the Higher Diploma in Education; he holds the Post Graduate Certificate in Adjudicating.
He is a member of the examiners panel in Speech, Drama and Communication at Trinity College, London. He runs his own Speech & Drama Studio, where he teaches all aspects of the subject. For 17 years he was the Drama Director at the annual International Youth Camp Festival of Music, Dance and Drama, Sri Lanka. He works closely with the Irish National Council for the Blind, recording audio books for its members. He conducted Teacher Training Courses in Speech & Drama in Kuala Lumpur, Colombo and at his own Studio in Cork. He led a number of workshops for English teachers in Bangkok, Malacca and Sri Lanka using Speech & Drama pedagogy as a means of teaching English. He has given training courses for Church Ministers and directed an Adult Drama Company for ten years, specializing in One Act Play Productions.
Timothy is an Adjudicator-Member, Hon. Adjudicators' Vice-President and former Vice-Chair of The British and International Federation of Festivals for Music, Dance and Speech; a Council member of The Society of Teachers of Speech and Drama, and a member of Speech and Drama Teachers of Ireland. He is the Director of Cork Feis Maitiú – the Music and Drama Festival in his home City; has adjudicated at Festivals in Ireland, the United Kingdom, Isle of Man, Isle of Wight, Jersey, Zimbabwe, Sri Lanka and Hong Kong. In 2011 he was awarded a Fellowship of The Federation of Festivals for services to the Festival Movement.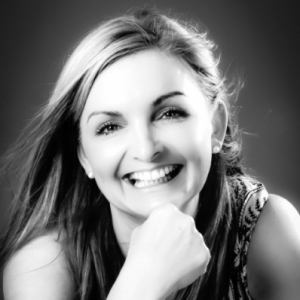 Rosanna Whitfield
Qualifications: DipRCM,ARCM,PGCE
As an experienced adjudicator member of The British and International Federation of Festivals, Rosanna Whitfield is regularly called upon to adjudicate in the UK and abroad and has forged long-standing links with specialist music schools in Moldova, Romania, Bulgaria, Hungary, Venezuela, Costa Rica, Dominican Republic, China, Taiwan and Hong Kong. Her positive, interactive adjudicating style inducing young musicians to participate, year on year.
Rosanna's vast experience as a performer, teacher and presenter, teamed with an innate love of music, underpins her unstoppable drive as a dedicated campaigner for music in education. Her natural ability to both captivate audiences and inspire young musicians to achieve their dreams stems from an unquestionable belief that music can change lives.
As Director of Music at Whitgift School, Rosanna has devised educational projects for all levels of musician from beginner to advanced, and regularly presents interactive concerts and masterclasses to thousands of primary school pupils. A keen conductor and composer, she directed the world première of her work, 'The Gift', at Croydon's Fairfield Halls in November 2012, involving over 300 performers.
Instrumental in developing the Whitgift International Music Competition in 2013, Rosanna continues to promote the outstanding benefits of the many musical projects offered by the school and supported by the Whitgift Foundation.
Rosanna was appointed as Head of Junior Guildhall Conservatoire from January 2020.